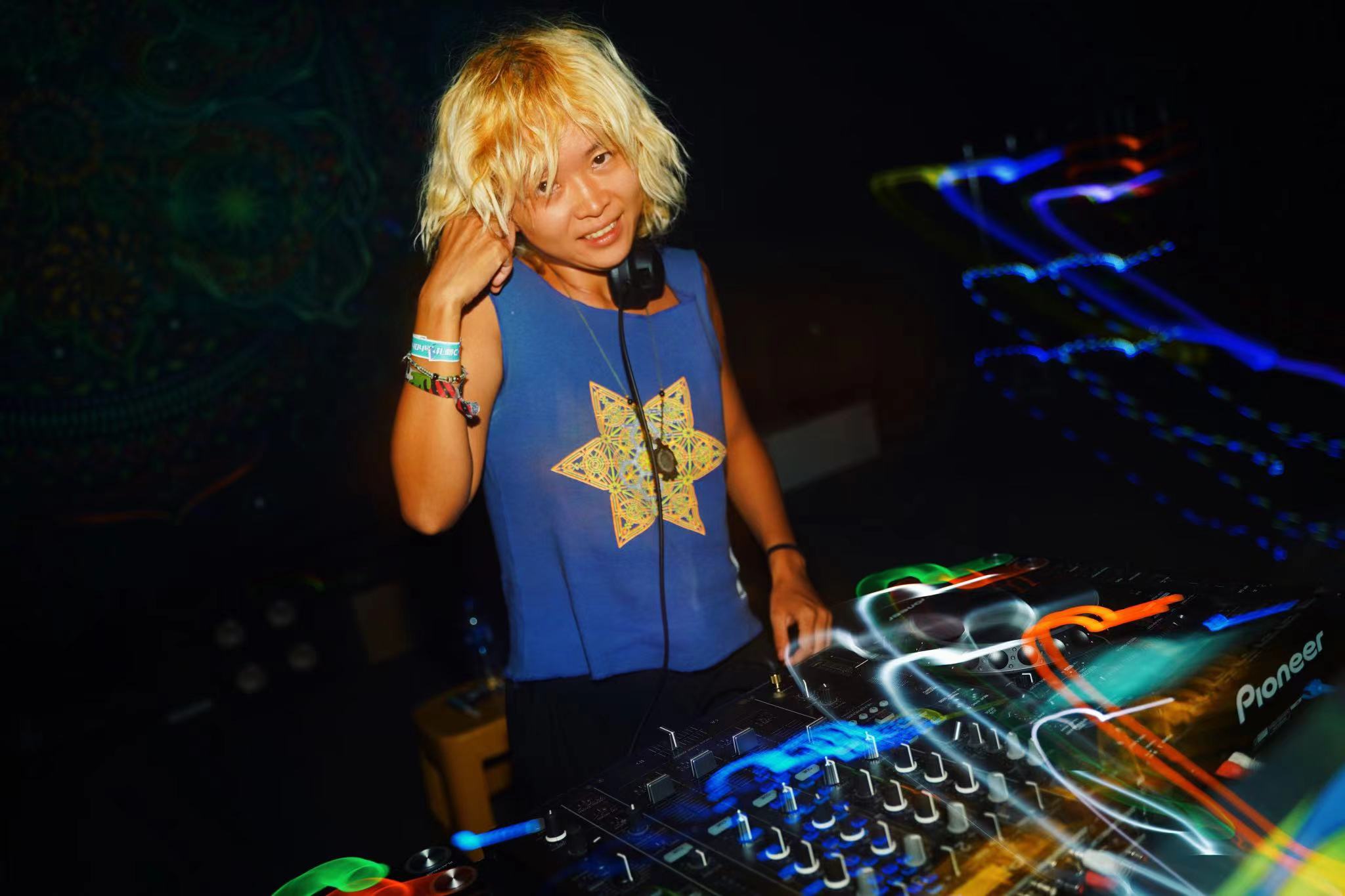 Acid Echoes
- 现居大理的电⼦⾳乐制作人、DJ、Promoter
中学时代受摇滚乐影响学习过吉他、架⼦鼓。
13年在⼀次party上与Psytrance音乐结缘。
2014年开始DJ,举办派对、研究迷幻文化至今。
迄今为⽌她已经与Braincell / Obviliant /Justin Chaos / Yudhisthira等国际知名制作人都有过同台演出经历,并且得到他们的认可。同时也开始有一些音乐在欧洲的厂牌发行。 2019年她开始进入自己第一张个人专辑的筹备,同时也萌生了成立中国本土Psytrance音乐制作厂牌的念头。
不断成长的过程中从来没有减弱过的热情是对声音的探索。
Acid Echoes
is a Beijing Psytrance DJ and Producer, now living in Dali, Yunnan, China.
She was playing guitar and drums in high school, but in 2014 discovered Psytrance music in Beijing and started to dig it. After DJing for a while, she decided to produce her own unique psytrance music.
Till now she's shared deck with Braincell, Obviliant, Justin Chaos, Yudhisthira, and began to release her music in some European labels.
In 2019 she started her debut album, stay tuned for sth fun, groovey and weird!!
Releases